All the emergency operators are realized in compliance with European standards:
• EN ISO 13850 Machine safety. Emergency stopping devices, functional aspects – Project principles
• IEC/EN60947-5-1
• They comply to the requirements of the norm IEC/EN60204-1: Machine safety – Machine electric equipment – General rules
The operators are manufactured with a mechanical system of "charge stock" which guarantees activation and coupling certainty, or stopping, in "active" position.
The combination with NC contact with positive opening and the presence of visual systems on "state" of the actuator on some models guarantee the highest reliability of this kind of operators.
Models availability: Push-pull, rotation, momentary, with key.
With and without visual signal;
Diameter 30, 40, 60, 90
Protection IP69K
---
EMERGENCY KEYS ø 22 EN ISO 13850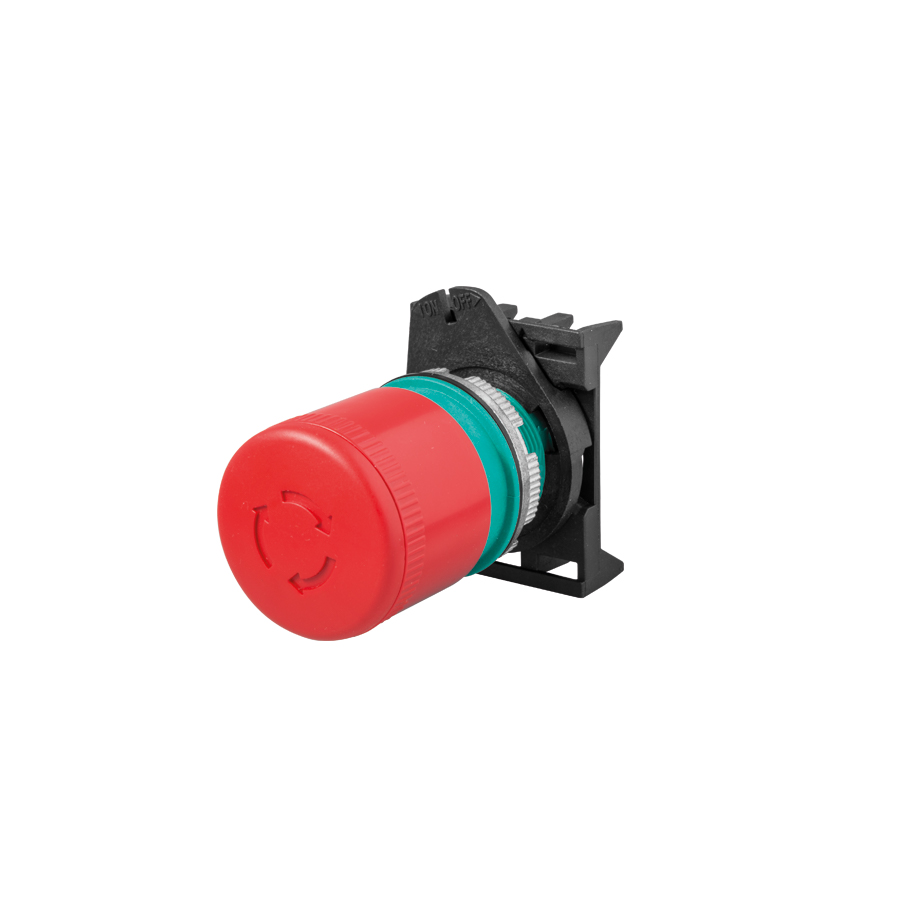 Mushroom-shaped keys ø 30 rotation release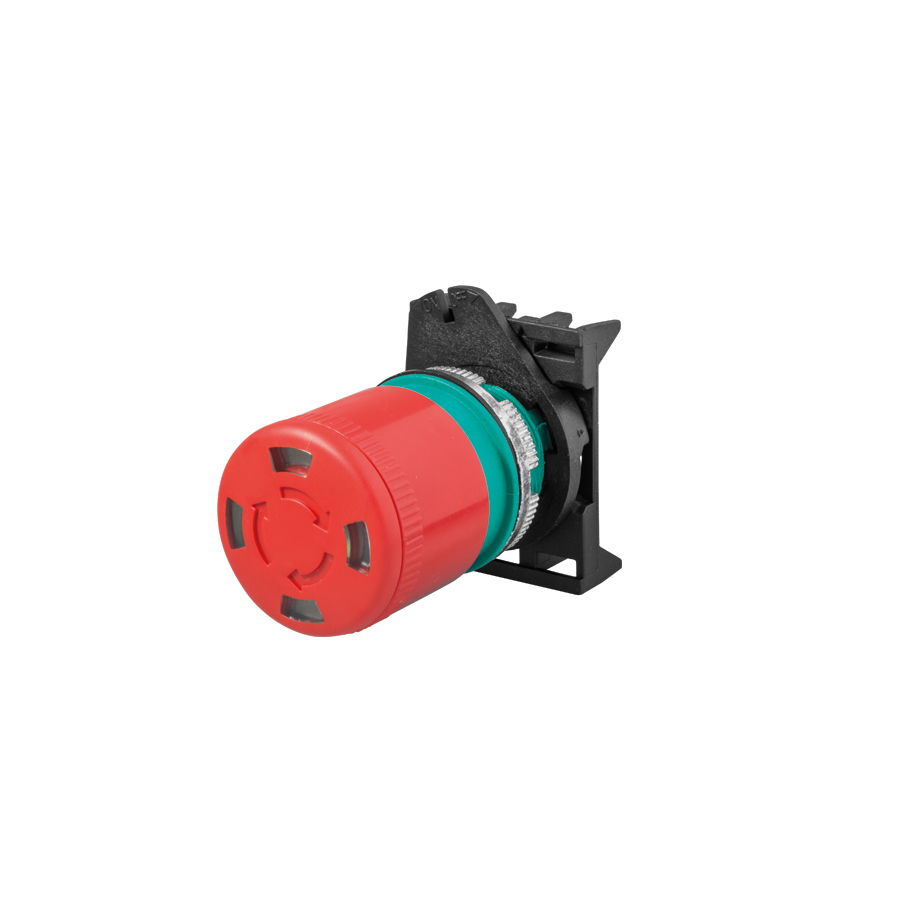 Mushroom-shaped keys ø 30 rotation release with vision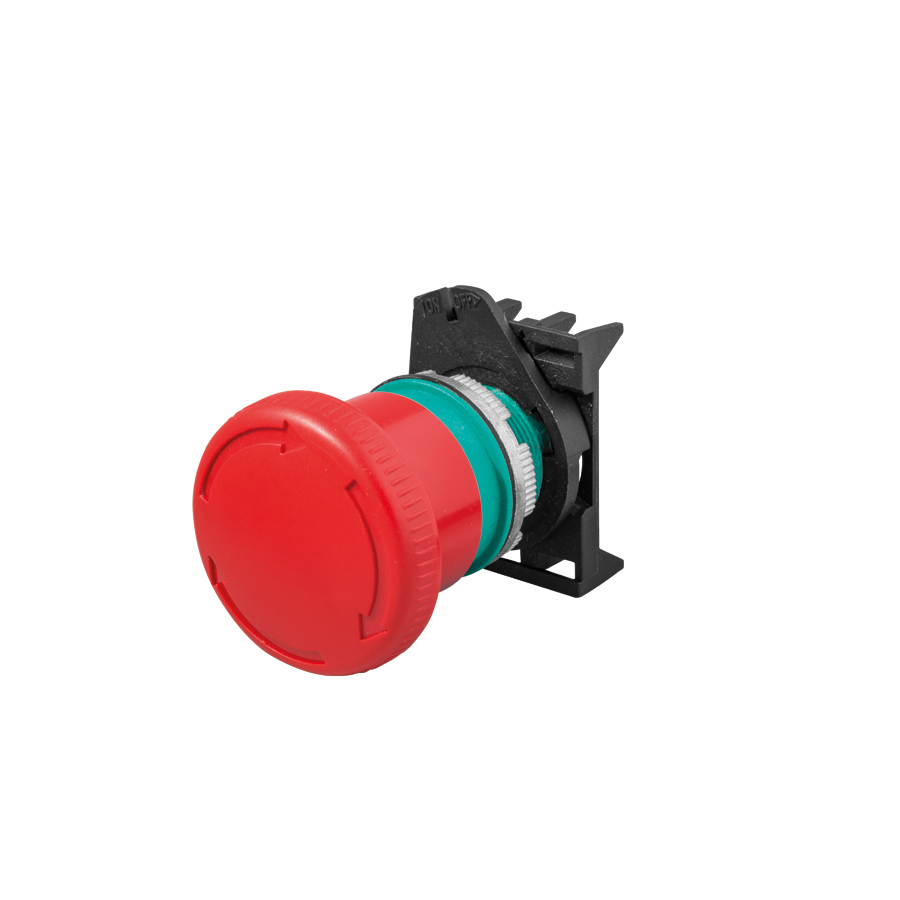 Mushroom-shaped keys ø 40 rotation release
Mushroom-shaped keys ø 40 rotation release with vision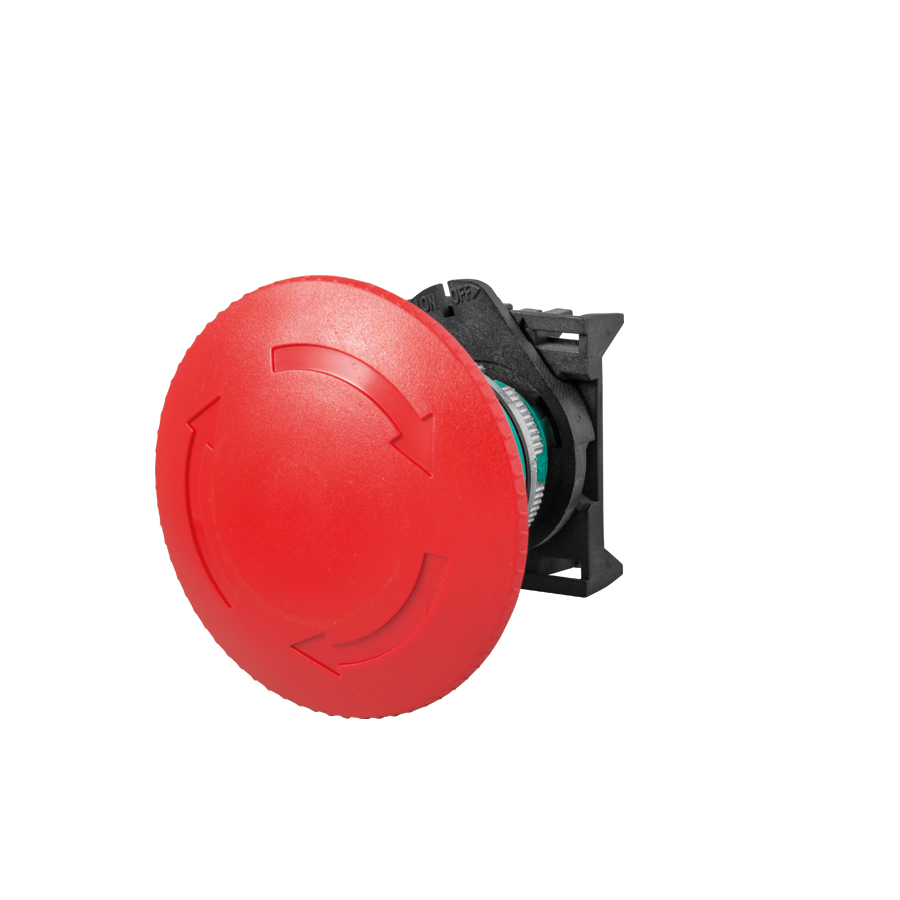 Mushroom-shaped keys ø 60 rotation release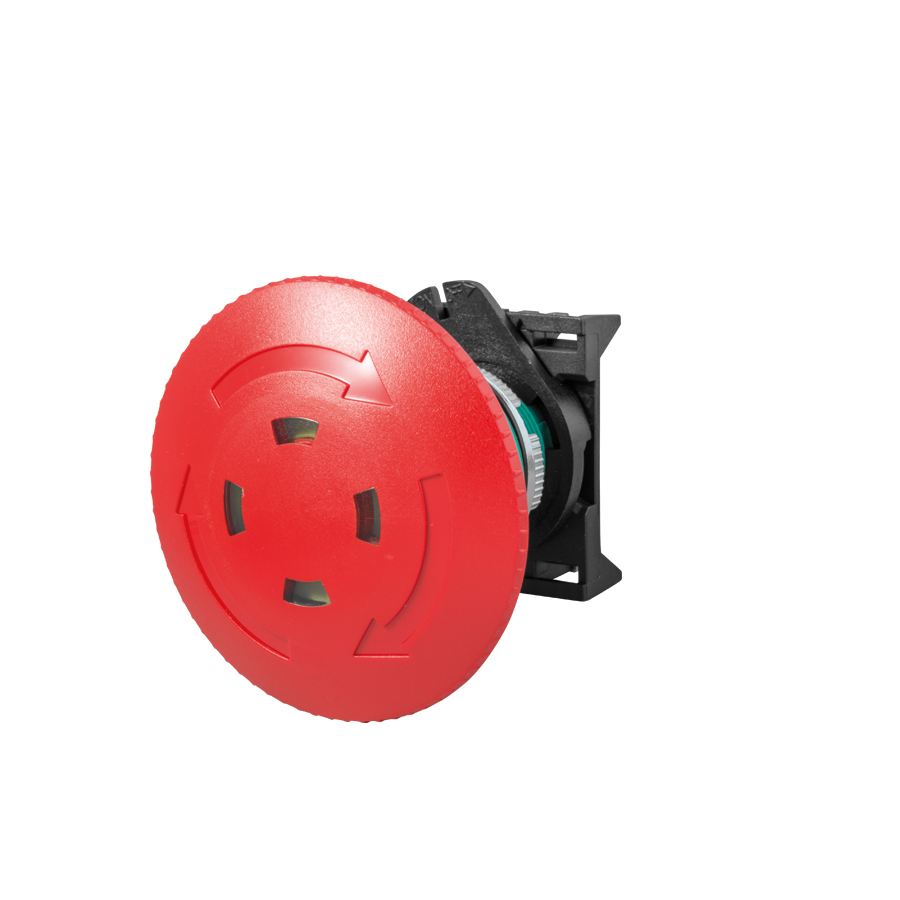 Mushroom-shaped keys ø 60 rotation release with vision
Mushroom-shaped keys ø 40 with key release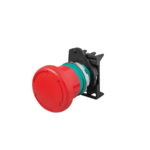 Mushroom-shaped keys ø 40 push-pull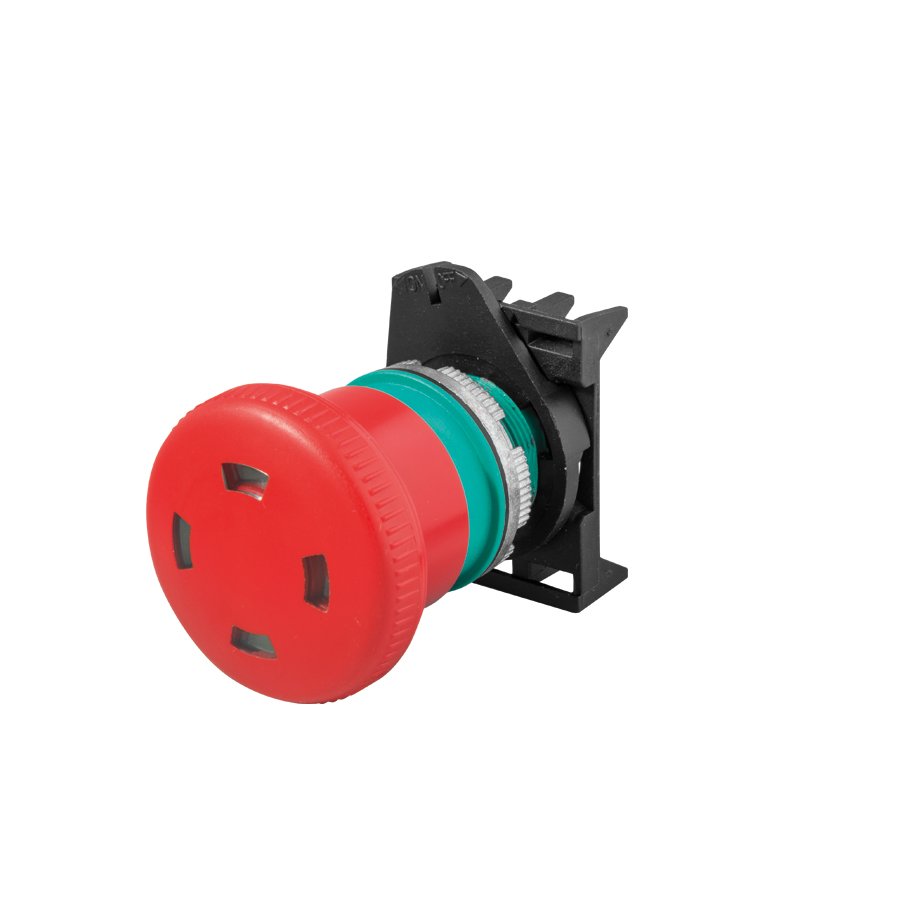 Mushroom-shaped keys ø 40 push-pull with vision
Mushroom-shaped key ø 40 push-pull not luminous
Mushroom-shaped key ø 40 push-pull luminous
---
KEYBOARDS mushroom-shaped ø90 – IP66 EN ISO 13850
Protection grade IP66
Double isolation
Until 3 inner contacts
N°3 breakable holes Pg 13,5/M20 for cable pressure
Room temperature: when employed -25 +70°C
Stock temperature -30 +70°C
Climate endurance: IEC 68 2-3, 2-30
Clips identification: EN 50013
Momentary axial mushroom-shaped keyboard IP66
Colors: Red mushroom-shaped key RAL 3000, Giovenzana yellow cover, black case RAL 9005
Momentary axial mushroom-shaped keyboard IP66
Black mushroom-shaped key RAL 9005, grey cover RAL 7035, black box RAL 9005
Momentary axial mushroom-shaped keyboard
For recess
Colors: Red mushroom-shaped key RAL3000, Giovenzana yellow cover