GIOVENZANA INTERNATIONAL B.V. & IPT TECHNOLOGY
to revolutionize in the world of Automation, Material Handling and Elevators
JOIN OUR CONFERENCE
ON 8 MARCH DURING THE MIDDLE EAST ENERGY TRADE FAIR
Giovenzana presents its new partnership with IPT Technology.
The Dubai World Trade Centre will host our conference on 8 March 2022 in Al Ain A & B Conference Hall during the Middle East Energy (7 – 9 March 2022).
Mr Alessandro Fossemo, Sales & Business Development Manager Industrial Movement & Mobility, will introduce IPT technology which provides electrical energy without any mechanical contact.
He will take you on a Wireless Power journey that will drive the ongoing growth and global impact of Industry 4.0, Smart Factory and Autonomous operations.
You can find Giovenzana and IPT throughout the fair at the stand in Hall 3 – H3.B19.
Sign up now ▾
[vc_images_carousel images="38520,38515,38525,38530,38535″ img_size="full" onclick="link_no" autoplay="yes" hide_pagination_control="yes"]
LEARN MORE ABOUT

IPT TECHNOLOGIES
IPT is a provider of innovative technologies and applications for wireless electrification and battery charging. IPT designs, manufactures, installs and services inductive power transfer systems to power all types of vehicles.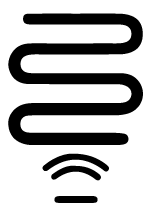 It features a protruding primary track that is installed parallel to the rail. The elevated installation of the cable to guide vehicles allow the use of E-shape pickups. Maintenance costs are reduced as there is no mechanical wear, in addition, production times are reduced and the efficiency of the process is increased.


It features with cable loops embedded in the floor inductively powering vehicles. The cable routing also defines the travelling path of vehicles, with this technology the industrial environment stays free from obstacles, it doesn't require any maintenance and it offers inductive data transfer using iDAT.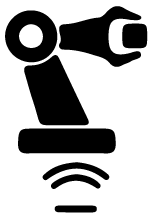 Industrial companies make use of robots, lifting equipment and trucks, this requires smart charging solutions. Wireless charging could be done overnight or en-route. It offers new perspectives for the operation and design of your production equipment.
IMPROVING OUR

INDUSTRIAL MOBILITY TECHNOLOGIES
With these products Giovenzana International B.V. will increase its range of energy transmission lines in the industrial mobility sector.
This partnership allows Giovenzana International B.V. and IPT technology to continue to evolve over time for future challenges, with the aim of improving the technologies of the sector.
LIMITED SEATS – SIGN UP WITHIN:
"Wireless Power Transfer is essential to drive the ongoing growth and global impact of Industry 4.0"
Attend the presentation to learn:
Why Wireless Power Transfer is essential for Industry 4.0 and why it brings High efficiency & practically zero maintenance

How WPT brings flexibility to your industrial design

How Wireless Power Transfer or Wireless Charge can be integrated with many application

Why it is the ultra-safe solution in challenging environments

Where you can find unexpected problem-solving solutions for the industrial market
Speaker

Alessandro Fossemo
Sales & Business Development Manager Industrial Movement & Mobility of IPT technology

Conference Hall

Al Ain A&B
Dubai World Trade Centre, Dubai, UAE
Do you want to attend the event? Fill in the form: