Lighting improvement
User friendly
High quality
Totally customizable
Comply safety standards
DISCOVER OUR NEW SIGNALING/LIGHTING MAINTENANCE STATION
Ask more details to our commercial support! Send an e-mail to be contact!
What's the news?
Introducing the Giovenzana, GM264.
This unique pendant station was designed to meet the needs of a major global elevator manufacturer who wanted the safest, most up to date code compliant pendant that also addressed some of the safety issues field technicians face.
1. LIGHTING IMPROVEMENT
When such pendants are used the lighting conditions are not optimum. The Gm264 incorporates two bright LED strip lights molded into the sides of the Pendant. This allows for additional focused yet flexible lighting whether in the Pit or on the car top. In addition there is also an option to have a built in flashlight at the head of the pendant for more close up illumination.
2. TOTALLY CUSTOMIZABLE
The strip lights can be customized to provide visual warning alerts, status notification by changing the color of the side lights or simply white light.
3. MOUNTING
This pendant can also come with internal magnets which allow it to be secured to I-beams etc.
It can also be configured with a mounting bracket that, through the use of reed switches, can notify the elevator controller that the pendant is in use and not the regular car top inspection station.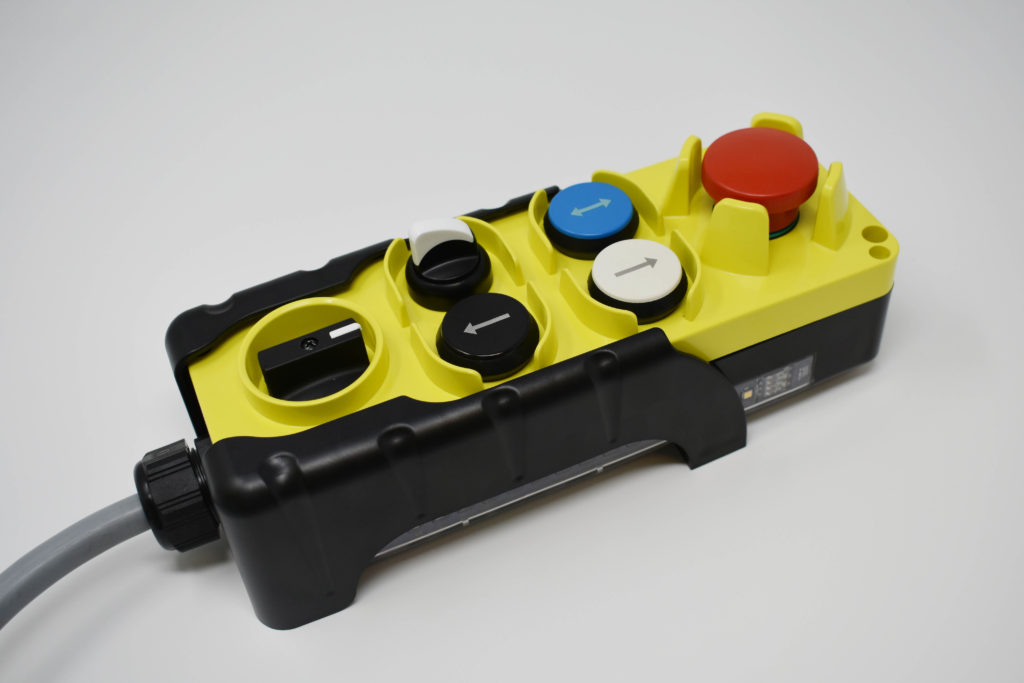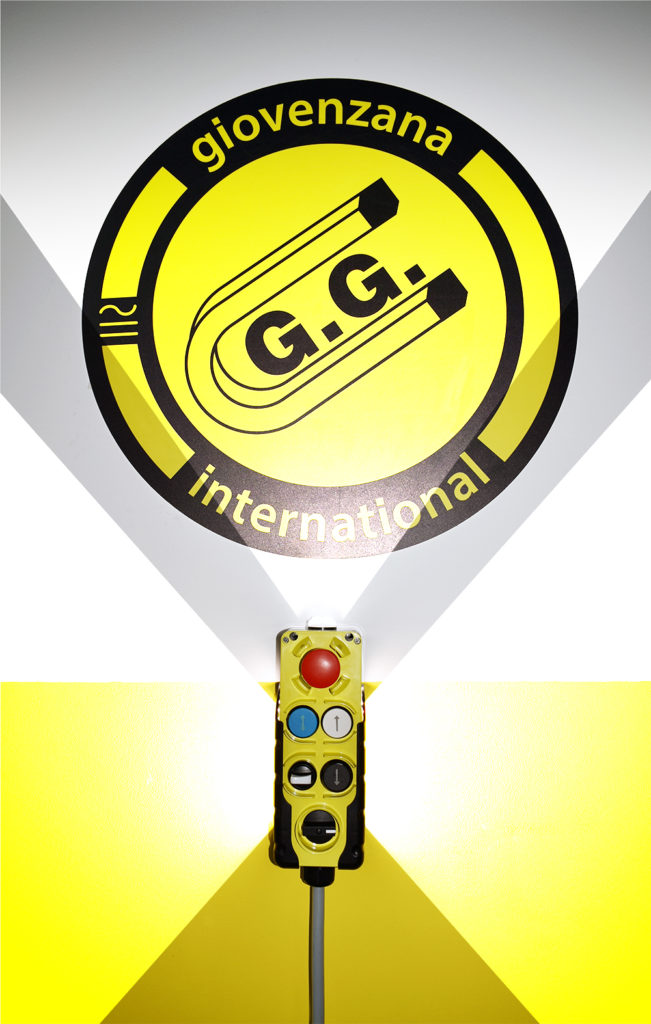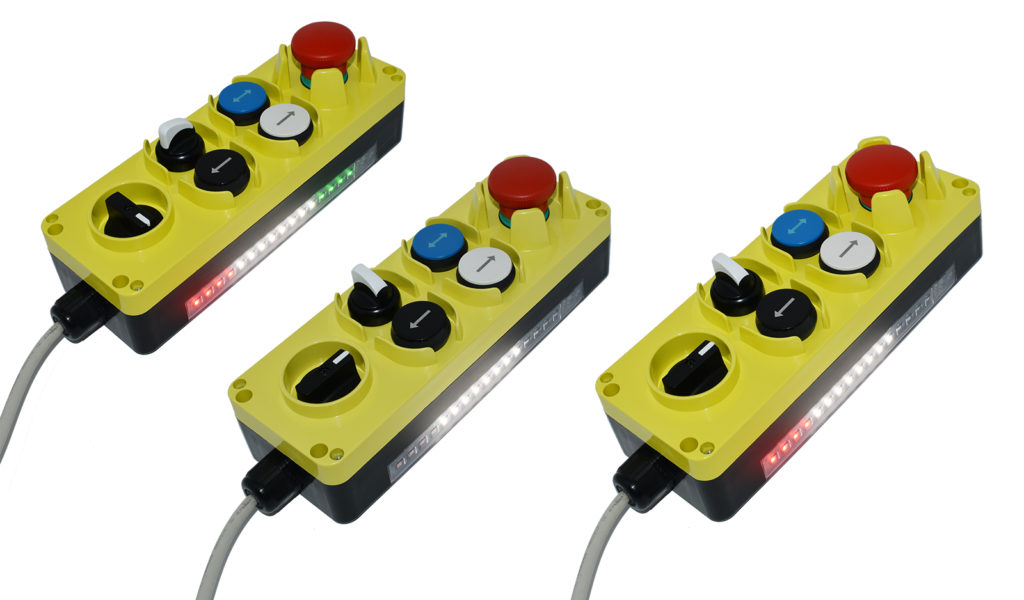 More details!
This flexible, portable pendant station also incorporates all the features that have made Giovenzana famous in the field of safe Elevator controls. With the mechanical operating, self-monitored contacts in the emergency stop switch it is a SIL3 rated device. Break off the mushroom head of the switch and it instantly defaults to the "stop" status.
The same degree of safety can be found in the changeover inspection switch with positive opening and SIL3 certification.
The shell  is in thermoplastic flame, retardant ABS V0 material with a high level of impact resistance.
The internal contacts are spring-proof, vibration proof and in compliance with World Wide Elevator and Lift Safety Codes.
With a very ergonomic design and light weight construction this pendant is easy to handle and very user friendly.
But, above all, it is probably the safest, most intelligently designed operating pendant on the market that truly places safety ahead of everything else and yet does so while still being affordable and user friendly.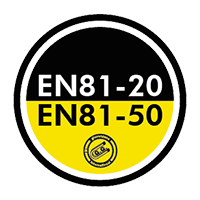 GM264 is fully in compliance with the international standards EN 81-20 / EN 81-50