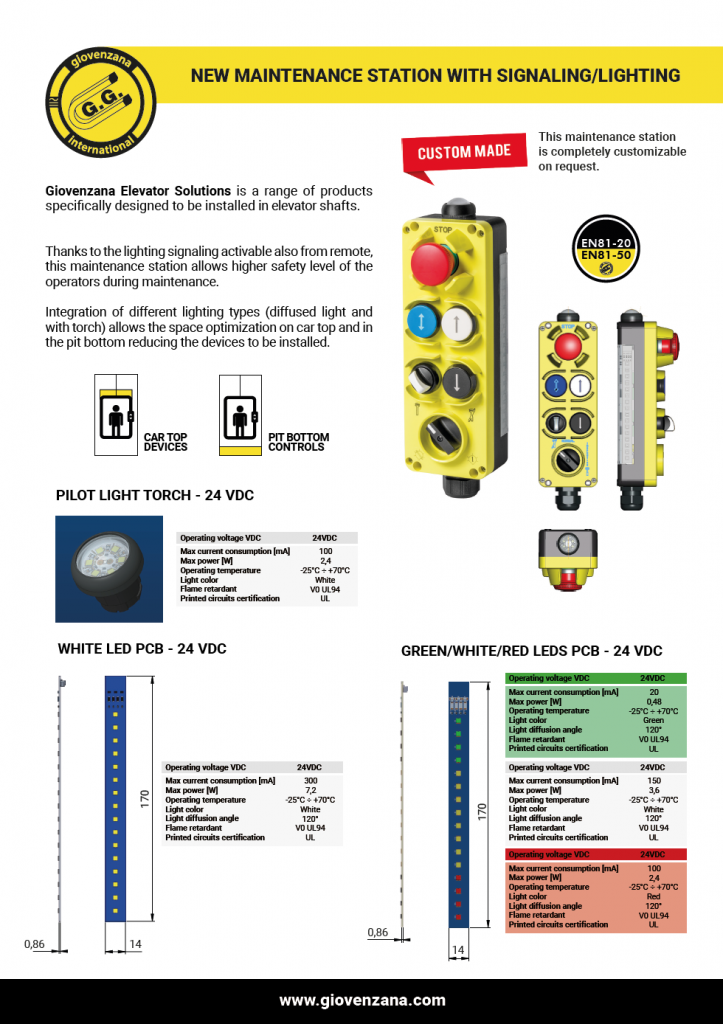 Giovenzana Elevator Solutions is a range of products specifically designed to be installed in elevator shafts.
Thanks to the lighting signaling activable also from remote, this maintenance station allows higher safety level of the operators during maintenance.
Integration of different lighting types (diffused light and with torch) allows the space optimization on car top and in the pit bottom reducing the devices to be installed.