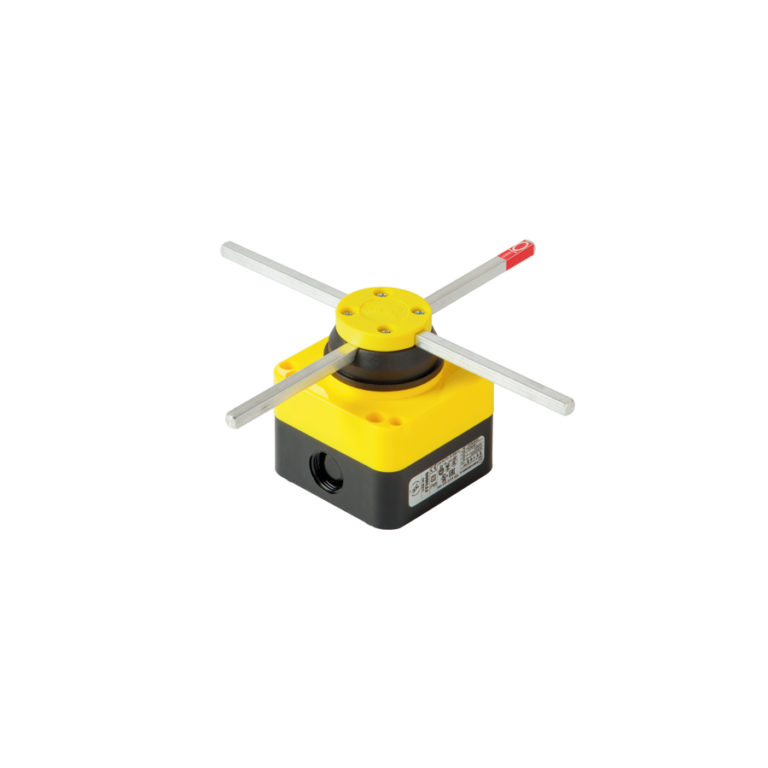 FFH…

|
Product code/s
FFH001
FFH002
FFH003
FFH004
FFH005
FFH006
FFH.. – Position limit switch with reduced overall dimensions

Designed to ensure excellent performances in the most challenging operating conditions.
Compact design to be adapted in any application need.
Reduced overall dimensions compared to the historical FCR series.
Arranged with 4 fixing holes.
Positive opening NC contacts for safety functions.
IP67 Protection degree.
Aluminium rods with 6×6 mm section and enclosure in thermoplastic material.
Cross rods with 4 maintained positions every 90°.
Arranged with 2 outputs for cable clamps to reduce installation time and make wiring easier.
Available different versions, also customizable on request.
Features
Series

FFH, HANDLING SYSTEM,
Certifications

Rotary Gear Limit Switches
Request info about this product:
---