BUSBAR LINE
The "trolley system" series conductors rails is modern and safe system for energy transmission for various types of equipment, such as, cranes, bridge cranes, conveyour belts, chain conveyors, etc… The "trolley system" complies with the relevant international standards ensuring safety of the operator, easy installation and reliability.
Three different line types: TR60, TR85H5P, TR85H7P.
Available versions
Continuous conductors: the conductors are pulled from a coil without joints into the already installed casing.
Pre-mounted conductors: the conductors are already inserted in the plastic casing.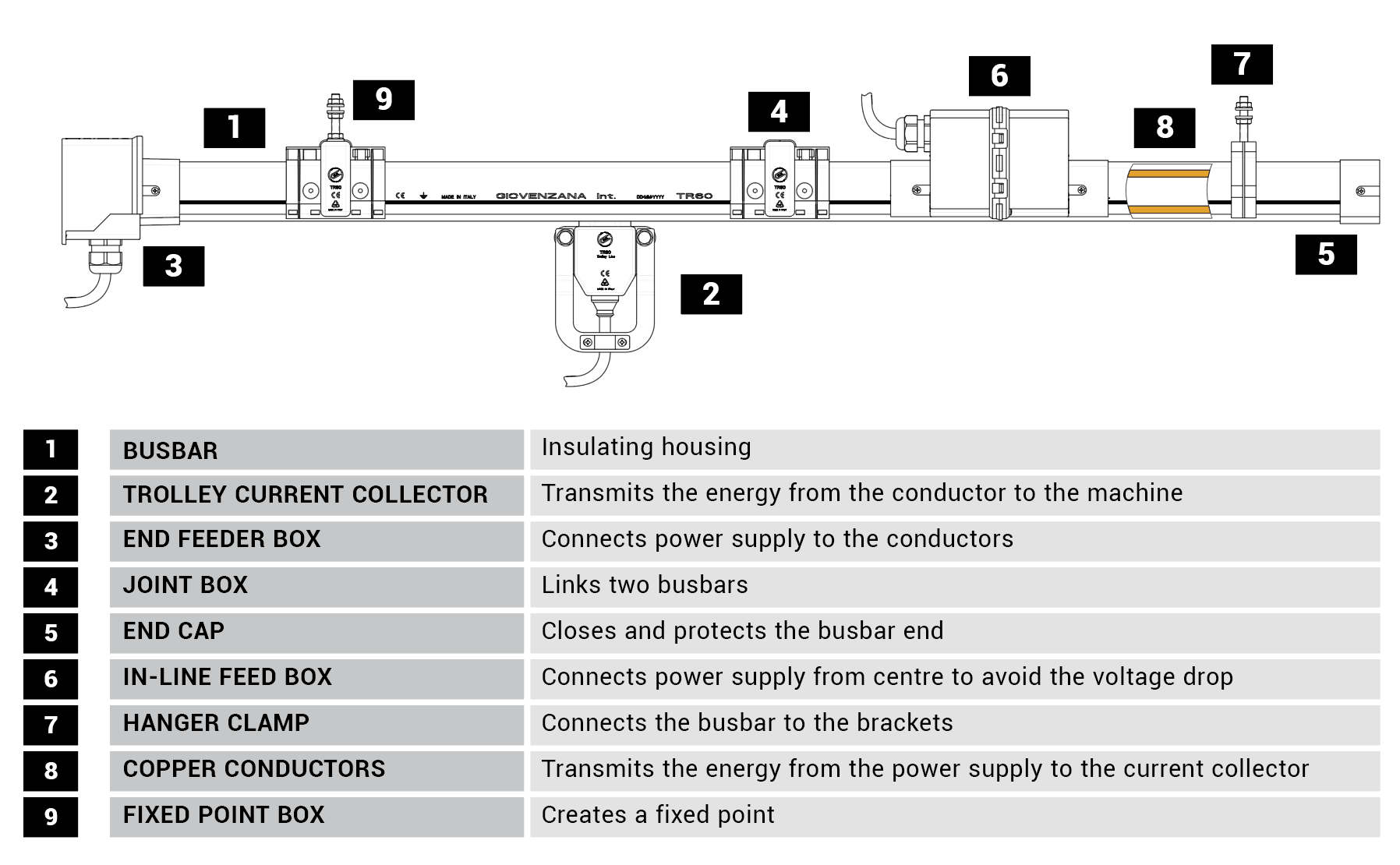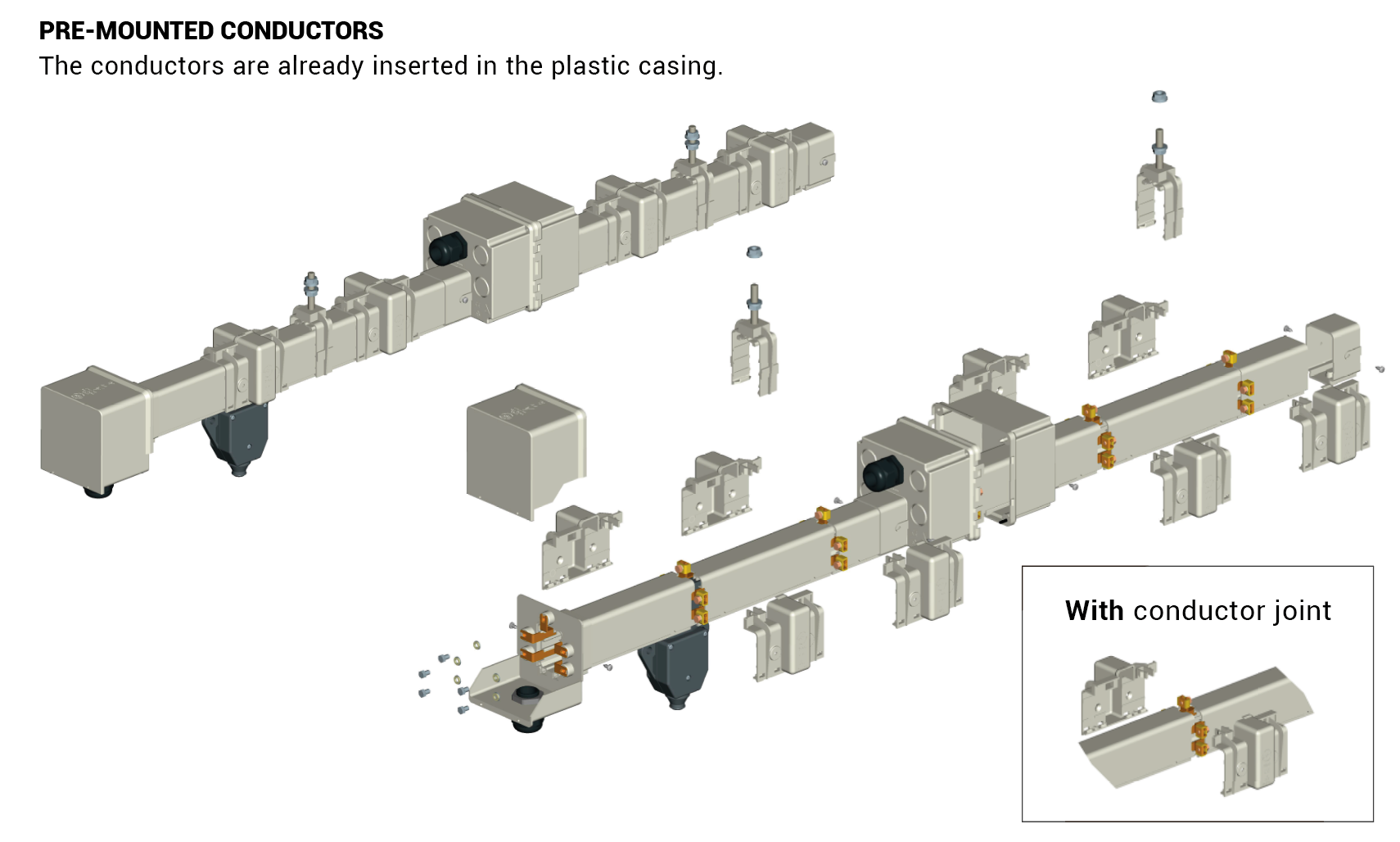 TYPICAL UTILIZATIONS

The trolley energy transmission lines are used for crane technology, production automation, BMU, people mover system, storage, agriculture, textile and aircraft hangar doors.