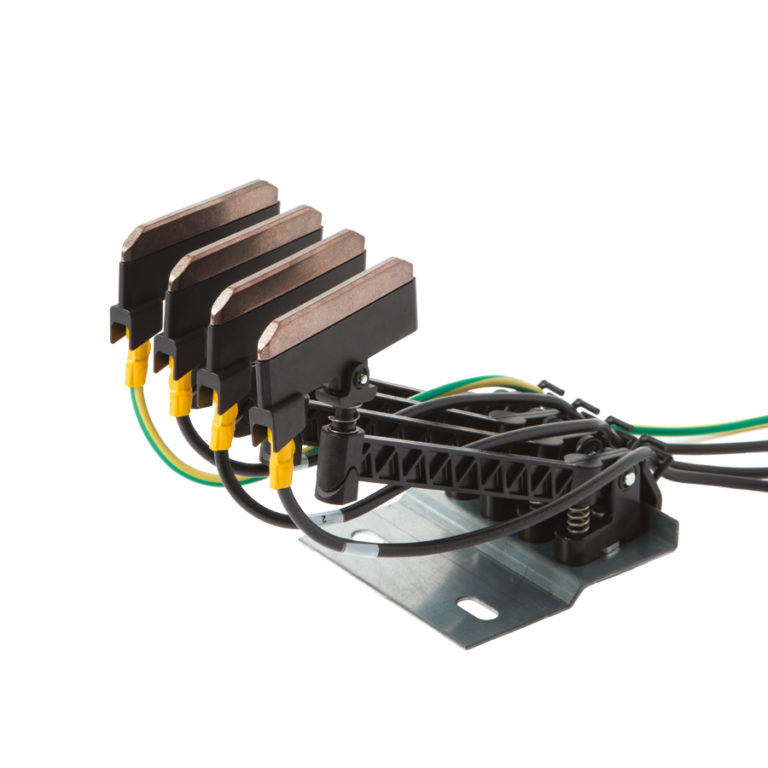 MP04P011/2

|
Product code/s
MP04P011
MP04P012
Multipole System – MP04P – Pre-Mounted conductor
Trolley current collector
– Material: Nylon for body, metal carbon for brush
– Weight:
MP04P011 – 731g
MP04P012 – 745g
Trolley current collector assembly is installed on the mobile user; it's movable in all directions and fully insulated. The current collectors are provided with cable, for earth a yellow-green cable is used. There are two versions, according the deflection range required: one compact (±15mm) and another long (±30mm).
Features
Handling System - Application

Multipole system

Handling System - Configuration

Pre-mounted conductors,

Series

HANDLING SYSTEM, MP04P,
Certifications

Multipole components
Request info about this product:
---