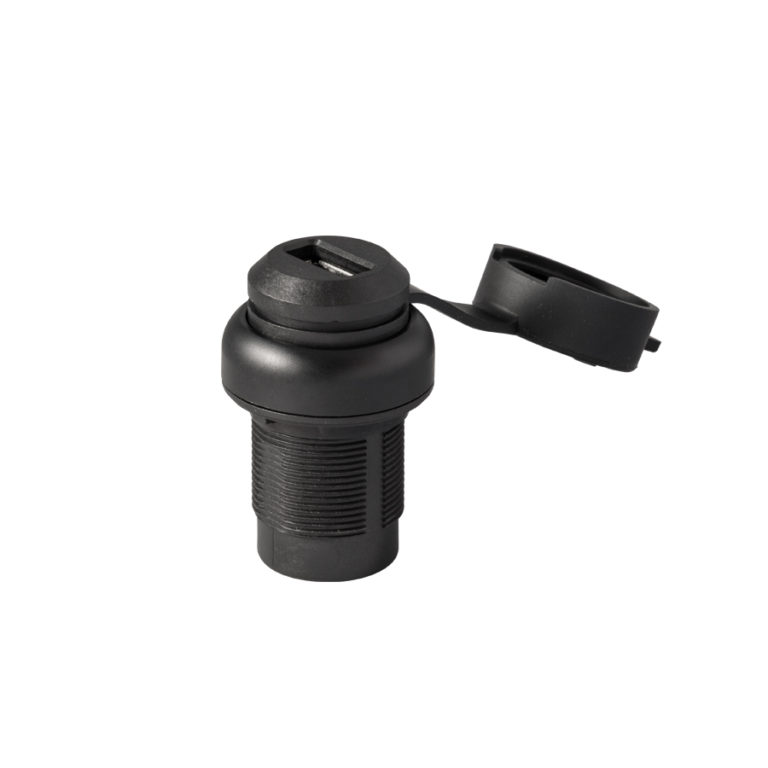 PP2USB…BL
PP2USB20BL
PP2USB30BL
USB socket in a standard 22 mm diameter block "plug & play".
It makes possible to transfer data and electricity through an electrical panel without open it. The protection rubber cap integrated remains joined to the device to avoid to be lost and
prevents any water or dirt from penetrating inside.
Marking CE
The USB 2.0 socket takes advantage of the standard data transfer speed. It's the most frequently used on the market and furthermore this option offers the best value for money.
The USB 3.0 is the latest generation of data transfer on the market. This solution offer the maximum data transfer speed and the socket is backward compatible with previous USB connectors.
Features
Series

AUXILIARY CONTROLS, Sockets,
Attachments
Certifications

Sockets
Request info about this product: