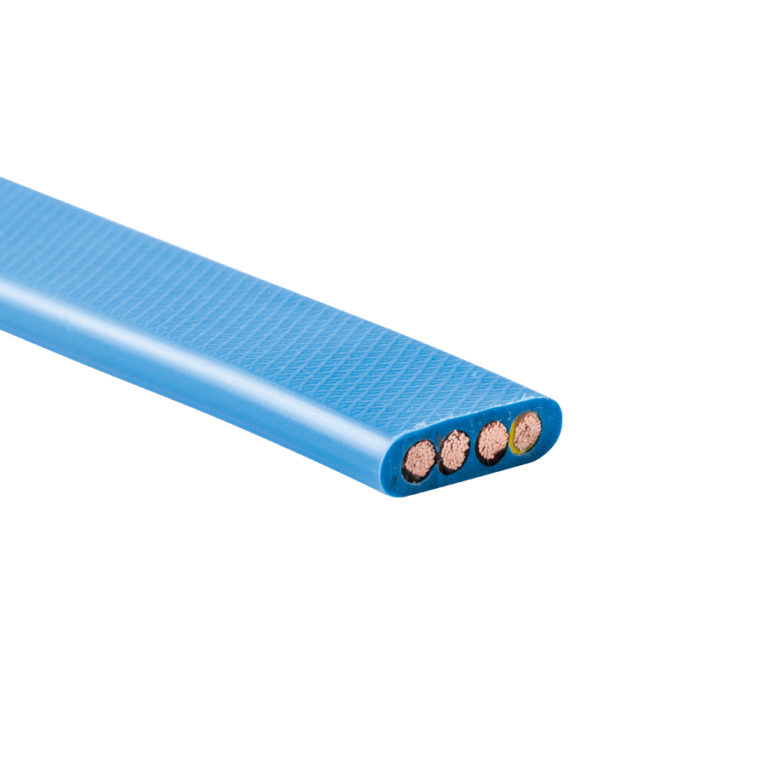 PVC FLAT CABLES

|
Product code/s
See catalog for codes.
PVC FLAT CABLES
– Blue colour sheath.Finish the order code with "N" for the black sheat.
– Particularly suitable for supply and control circuits, lifting and handling equipment.
– Comply with: CEI 20-22 II (flame resistant).
– Rated operating voltage: 400V.
– Max short circuit temparature: 160°C.
– Insulation class: 2/3.
– Rated insulation voltage: Uo/U 450/750V.
– Operating temperature: -5°C + 70°C.
– Internal conductors with flexible PVC sheath progressively numbered, plus earth conductor (yellow/green).
– On request the cables can be supplied with a tinned red copper shield heat resistant up to 105 ° C (minimum requirement is 2000 m).
Available a wide range of flat cables, refer to the catalog for codes.
Features
Handling System - Application

Festoon system

Series

Flat cables, HANDLING SYSTEM,
Request info about this product:
---