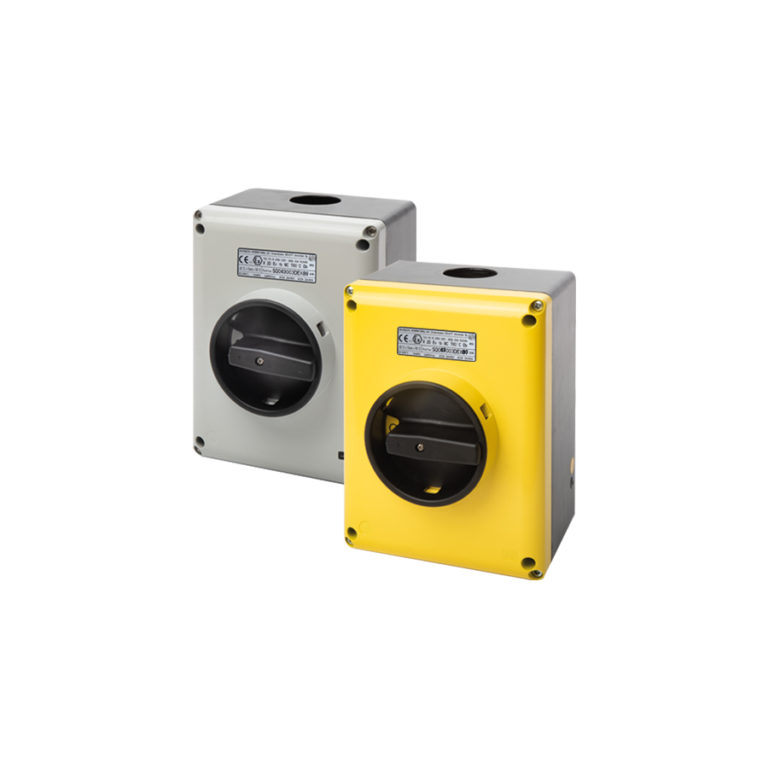 SQ032..

|
Product code/s
SQ032003DEX09
SQ032003DEX10
II 2D Ex tb IIIC T85°C Db / Zone 21-22 (Dust) / Tamb = -20°C/+55°C / IP65
Switch disconnectors Regolus Ex for command and emergency in aluminum box painted in Grey and Yellow, suitable for use in ZONE 21 and 22 (Dust) with rated current of 32A.
SQ032003DEX09 – 32A, 3 poles, grey cover.
SQ032003DEX10 – 32A, 3 poles, yellow cover.
Features
Atex & IecEx - Type

Switch disconnectors regolus Ex,

Series

ATEX & IECEX, SQ,
Request info about this product:
---