"Small art components with great technology"
This is the leitmotif that has inspired Giovenzana International since 1952; the same family today, now at its third generation, that works in four main different fields:
• Handling system
• Lift – Elevator
• Automation
• Atex & IECEx
The R&D department, daily in contact with all the market needs and design-in of major corporations, provides safety solutions for those who use our products every day. The company sells to 75 countries and develops components with different applications in compliance with ISO 9001:2015 Quality system and always keeping an eye on the environment, in compliance with ISO 14001:2015. Giovenzana's products are used in areas where security is the key, for this reason the most important matter for our company is the operators' safety! It means European and International standards, certified products and brand awareness.
THE RESULT?
Important application and innovations with a positive result recognized worldwide!
LIFT – ELEVATOR
Giovenzana, leader in lifts maintenance, is a partner of many Lift companies, with which various agreements were made. The last regulations for the plant construction or refurbishment (EN81.20 and EN81.50) saw Giovenzana as dot connection with larger international companies. Today Giovenzana International is considered "A reference point for Safety solution". Giovenzana's products have found application also in important structures such as the Eiffel Tower in Paris or the modern Burj Khalifa in Dubai with more than 160 floors.
HANDLING SYSTEM
Now more than ever challenges are fought on all fronts, and the logic of flexibility of the system power busbar for crane has been adapted with the necessary precautions enslavement of building maintenance unit cradle.
The engineering of the most important customers find in Giovenzana a perfect team supporting the process for application in major facilities as airports, mall, cranes and also building maintenance. A special application may be seen at Astronomic Observatory in Trento, Italy.
Customer drawing to sustain and satisfy each request or customization is a daily concept of Giovenzana's philosophy, to be a partner and… creating a Customer Management.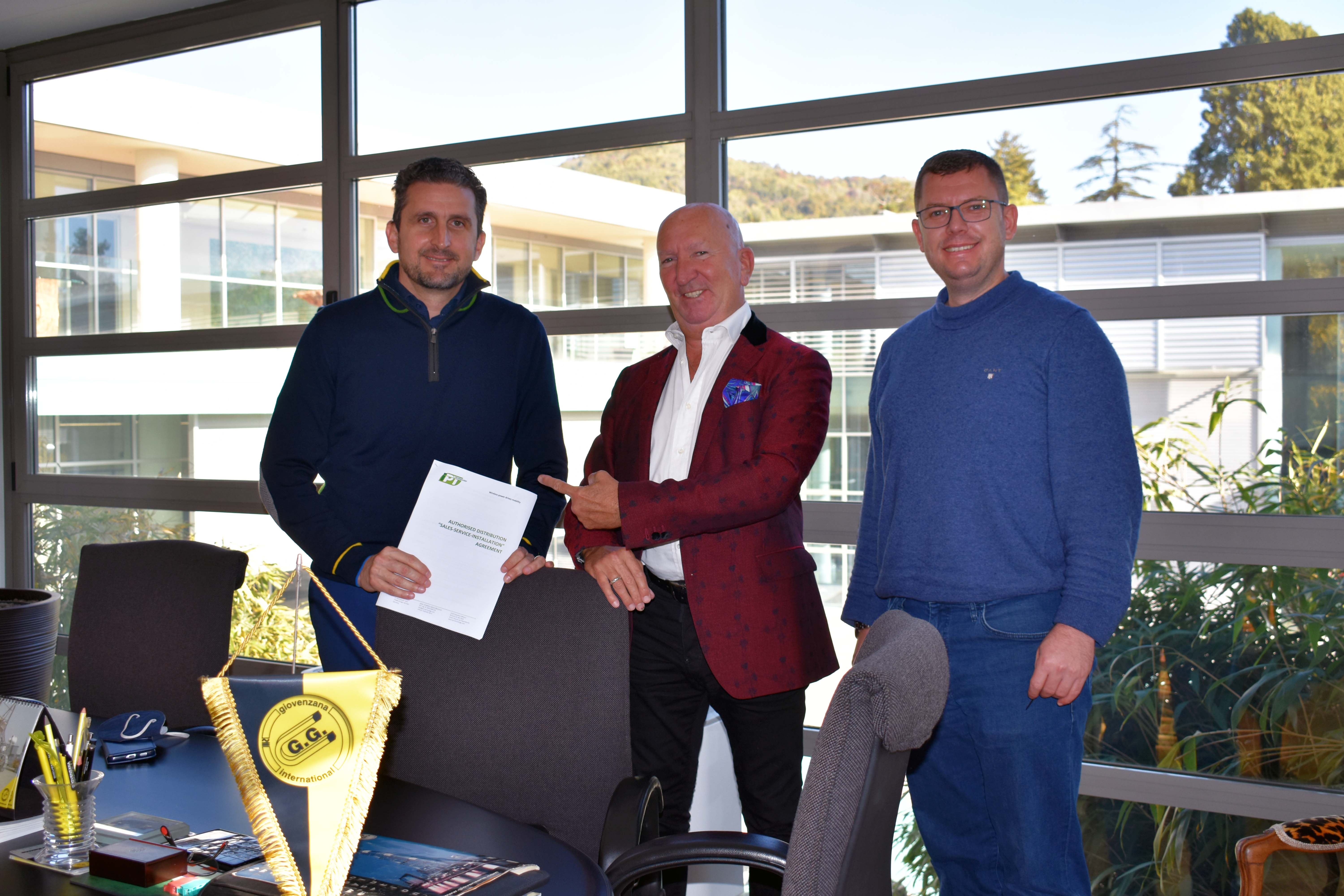 AUTOMATION
A wide range of automation products help our partners to solve everyday technical or safety problems. Building the future with and for customers is what Giovenzana started over 60 years ago with commitment and dedication.
LOGISTICS
Giovenzana, in order to support the market and its different necessities, has created this organization that is always in process to cover territory in five different hubs.
Manufacturers units:
G.G.T. S.R.L. (Milan, Italy) – historical unit
G.G.H. K.F.T. (Budapest, Hungary)
Headquarter:
GIOVENZANA INTERNATIONAL B.V. (Amsterdam, Netherland) Industrial & Commercial
Engineering:
Electra Engineering (Milan, Italy)
Sales office:
G.T.R. LCC (Moscow, Russian Federation) office and Logistic Hub
GIOVENZANA INTERNATIONAL B.V. (Budapest, Hungary) office and delivery
GIOVENZANA INTERNATIONAL B.V. (Dubai U.A.E.) office and Logistic Hub for ME and FE included China India Oceania Africa
GIOVENZANA CONTROLS INDIA Pvt. Ltd. (Mumbai, India) office
G.G.D. (Hannover, Germany) office
G.G.B. (San Paulo, Brasil) office and Logistic Hub
Logistic warehouses:
Italy, Hungary, Russian Federation, Dubai U.A.E.