PUSH BUTTON STATIONS WITH SCREW CONTACT ELEMENTS
All the emergency operators are realized in compliance with European norms:
• EN ISO 13850 Machine safety. Emergency stopping devices, functional aspects – Project principles
• IEC/EN60947-5-1
• They comply to the requirements of the norm IEC/EN60204-1: Machine safety – Machine electric equipment – General rules
The operators are manufactured with a mechanical system of "charge stock" which guarantees activation and coupling certainty, or stopping, in "active" position.
The combination with NC contact with positive opening and the presence of visual systems on "state" of the actuator on some models guarantee the highest reliability of this kind of operators.
Protection IP65
Compliance to the norm EN ISO 13850
Complete keyboards from 1 to 3 positions, empty case from 1 to 6 positions.
ABS material, heat-resistant
Self-extinguishing class V0 uL94
Protection grade EN60529 IP65
Double isolation
Black case RAL 9005, yellow cover GGT and grey cover RAL 7035
---
PUSH BUTTON STATIONS WITH SCREW CONTACT ELEMENTS – IP65 EN ISO 13850

Momentary smooth key with NC contact
Momentary smooth key with NO contact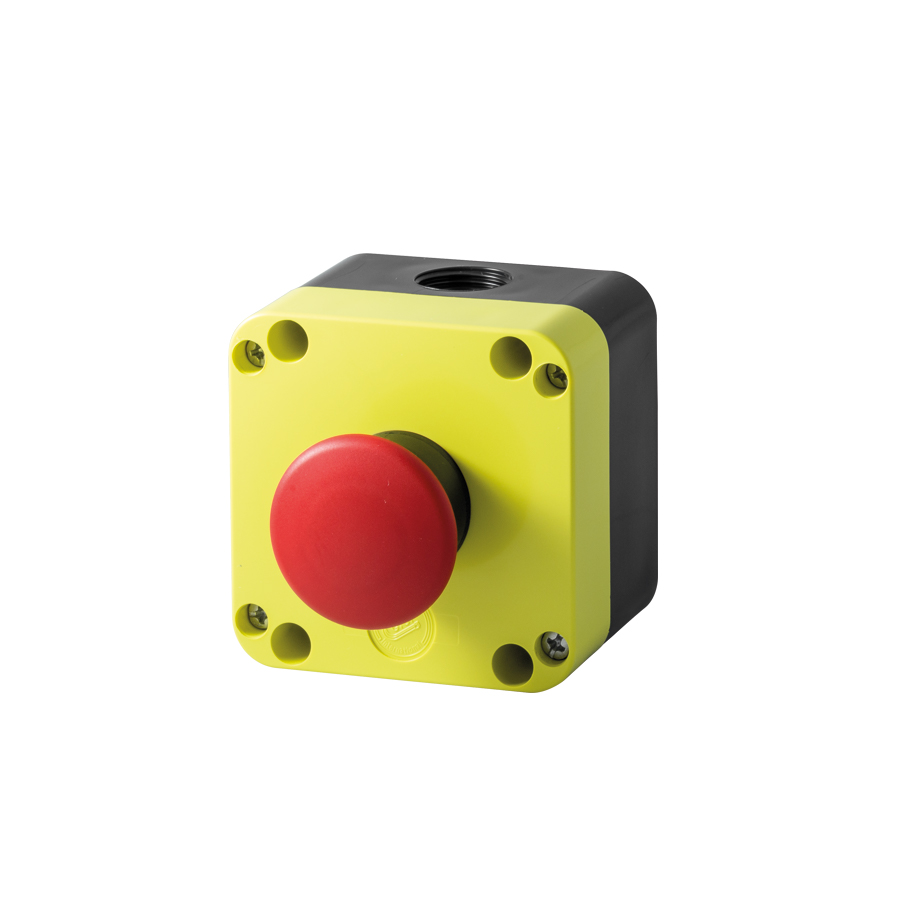 Mushroom-shaped key ø40 momentary NC
Mushroom-shaped key ø60 momentary NC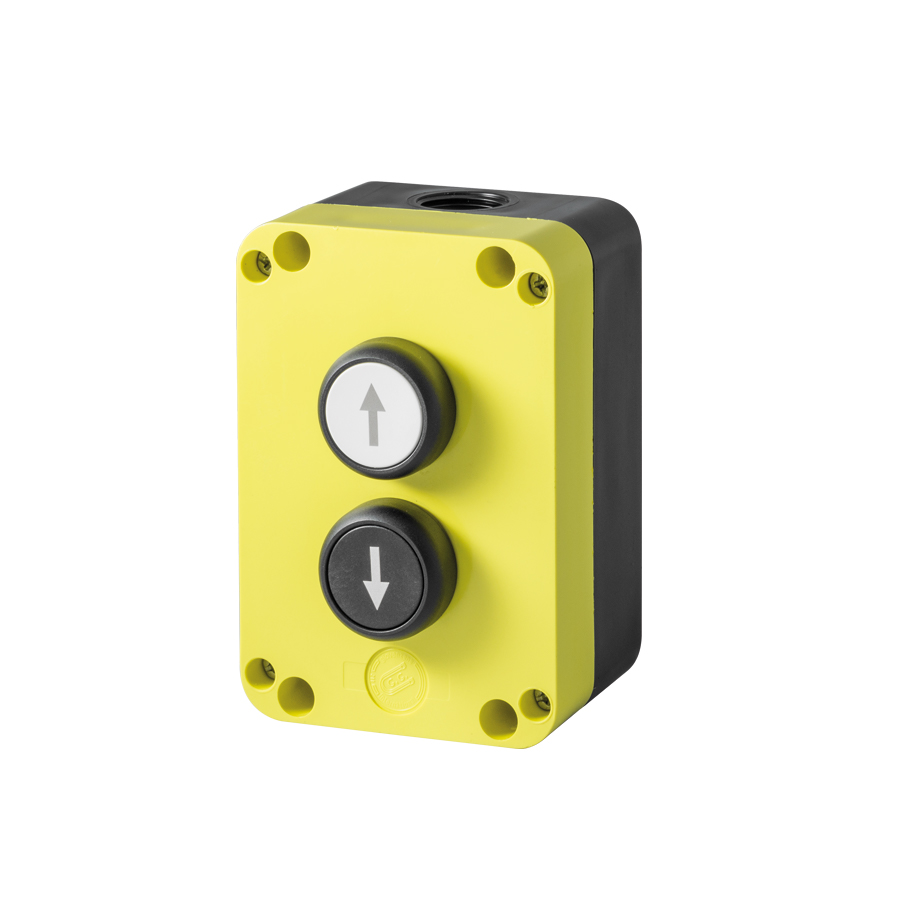 With 2 keys
1 key with emergency EN ISO 13850 (NO)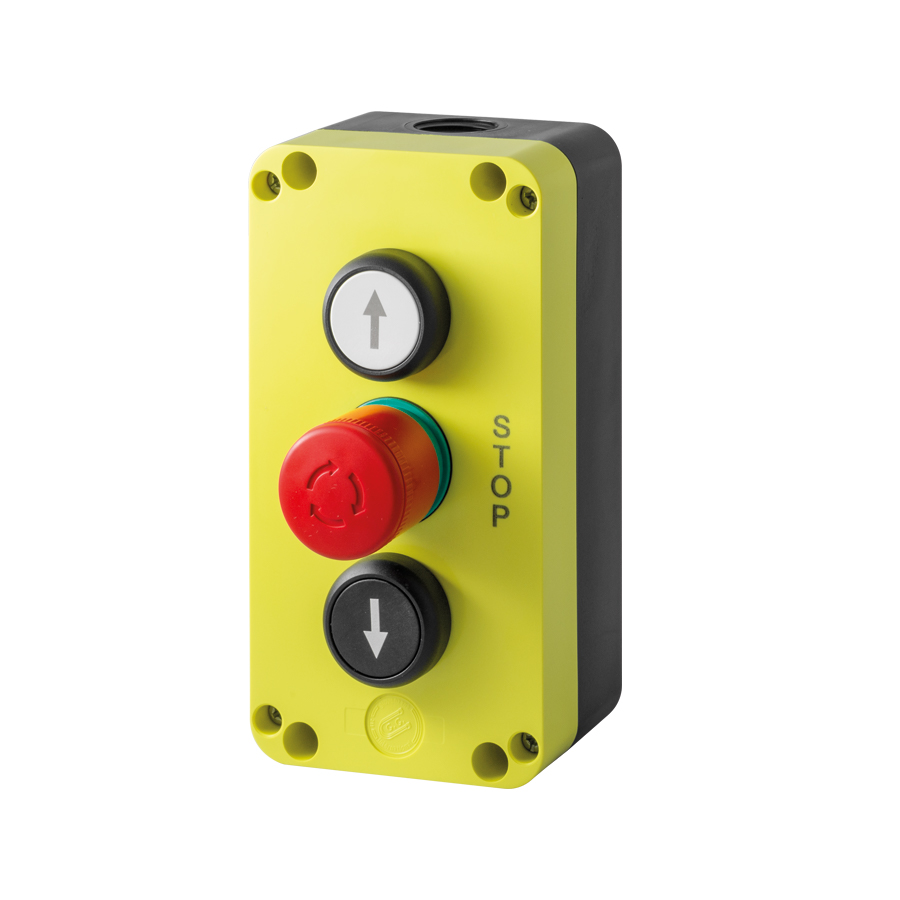 2 keys with emergency EN ISO 13850 (NO)
Mushroom-shaped key ø40 rotation release (NO)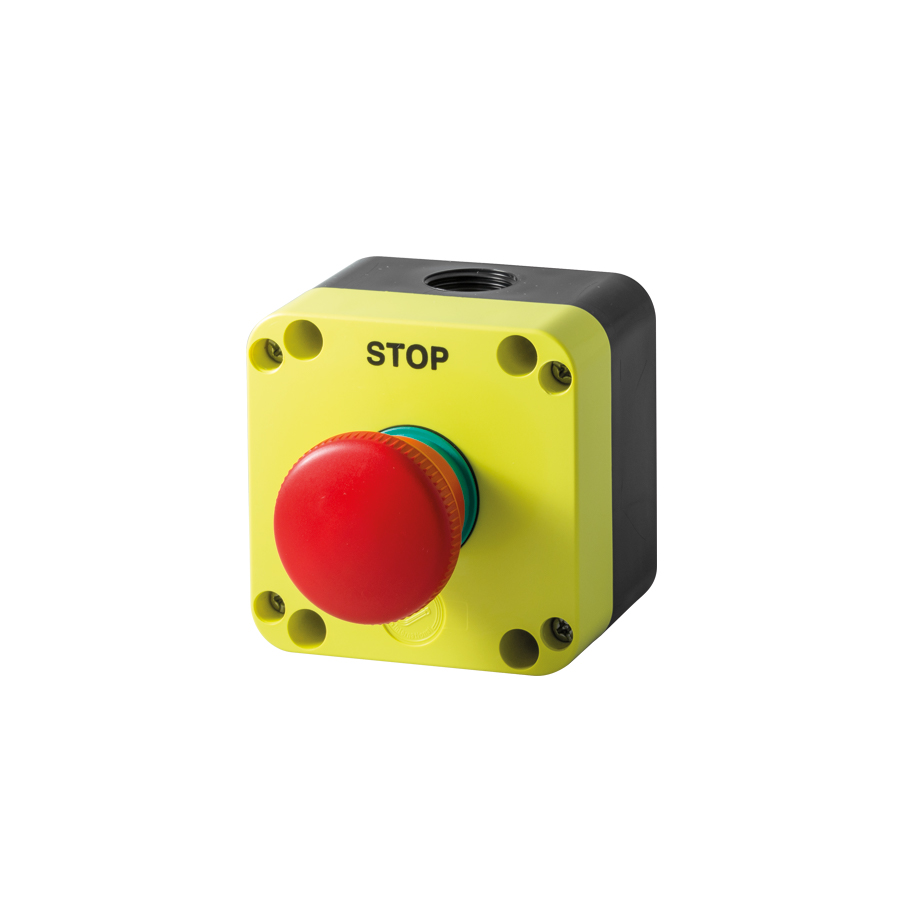 Mushroom-shaped key ø40 push-pull (NO)
Mushroom-shaped key ø40 push-pull, luminous, with led (NO)
Mushroom-shaped key ø60 push-pull (NO)
---
PUSH BUTTON STATION ENCLOUSURES – IP65 EN ISO 13850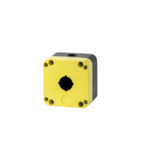 1 hole keyboard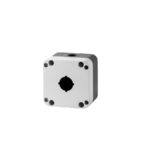 1 hole keyboard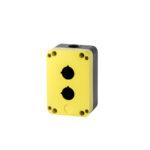 2 holes keyboard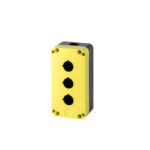 3 holes keyboard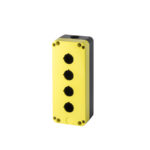 4 holes keyboard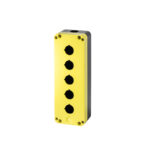 5 holes keyboard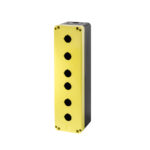 6 holes keyboard